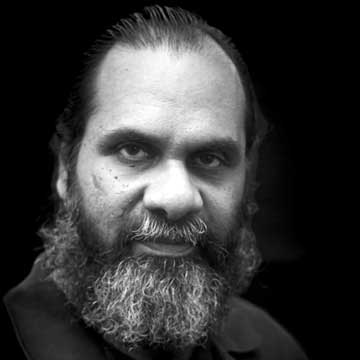 Dominic Ralph
Karate/ Wing Chun/ Aikido/ Taichi/ Krav Maga/ Yoga Trainer
Being compassionate with martial arts, fitness, and health programmes Dominic Ralph has pursued the path of martial arts and fitness training since the age of eight and studied many traditional martial arts like Karate, Kobudo, Aikido, and Wing Chun. Though he has been working with IT for a long time, his focus has now shifted to wellness, fitness, and martial arts.
He holds master's degrees in computer science, psychology, and yoga. He also holds a 2nd Dan black belt in karate, a 3rd degree in Reiki, and an acupressure certification.
He is one of the co-founders of Zanshin Academy and gives training on Karate, Wing Chun, Aikido, Krav Maga, Tai Chi, and general fitness and wellness programmes there. His other areas of interest are Qigong, yoga meditation and pranayama, and Reiki.
About Me:
Achievement:

Secured a M.A in Psychology
(IGNOU)

Secured a M.C.A in Computer Application
(Bharathidasan University, Trichy)

Secured a M.Sc in Yoga (Therapy)
(SVYASA University, Banglore)

Certified Yoga Instructor
(SVYASA University, Banglore)

2nd Dan Black belt in Karate
(International Okinawan Shorin Ryu Seibukan)

3rd Degree in Reiki
(Usui Shiki Ryoho)

Tai Chi Consultant for the medical care product 'OneCare' of Wellworks Technologies Private Limited, Banglore

Address:

SRA 103, Valiyaparambil House,
Cochin-682012, Ernakulam, Kerala

Contact:

Phone: +91 9446766111
Email: dominicralph@gmail.com