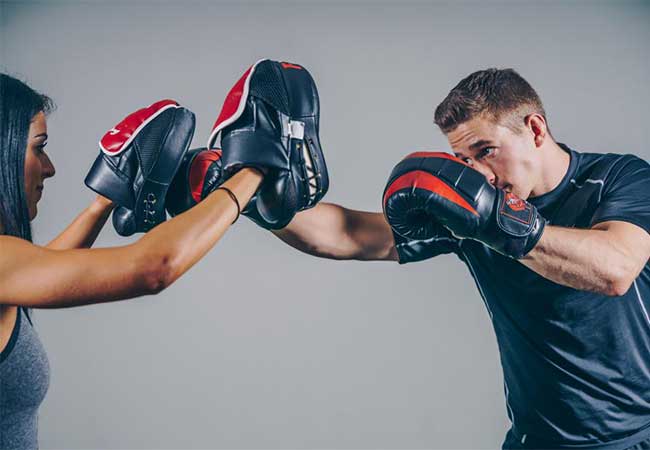 Style

Cardio Exercise

Training Mode

Punches, kicks, and knee strikes set to fast-paced music.
warm-up and cool down as well as both dynamic and static stretching

Cardio kickboxing is a group fitness class that combines martial arts techniques with fast-paced cardio. This high-energy workout challenges the beginner and elite athlete alike. Build stamina, improve coordination and flexibility, and burn calories as you build lean muscle with this fun and challenging workout
Who Should do it?
Cardio kickboxing is a good fitness choice for those looking to burn calories for weight loss, or to improve stamina and heart health. People who become easily bored with stationary cardio equipment like treadmills and stair steppers will enjoy the fast pace and new movements in a cardio kickboxing class.
You don't need any martial arts or boxing experience to take a cardio kickboxing class. Everyone is welcome.
Cardio kickboxing is considered a low- or high-impact, high-intensity workout. Beginners are advised to begin slowly. Listen to your body and take water breaks when you need them. Work your way up to exercising at full intensity.